Cyber Monday Deal- 50% Off All Online Courses only Monday 11/27 until 11:59pm PST
---
We offer resources, supplies, and instruction to help leather workers grow in their craft.
Get a Free belt pattern by subscribing (info below)
SUBSCRIBE AND BE THE FIRST TO KNOW!
As we unroll exciting news and LIMITTED TIME offers you will want to be the first to know. We will be making announcements to our email community 1st. That means they will have first oportunity to take advantage of limitted offers, early class registrations, etc.
Click the link below to subscribe to our email list. As a thank you for subscribing and a welcome to our community, you will receive a FREE BELT PATTERN.
Are You ENROLLED IN AN ONLINE COURSE?
LOG INTO YOUR ONLINE COURSE HERE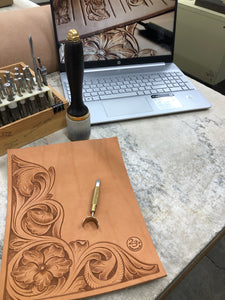 DIGITAL PATTERNS AND BOOKS
---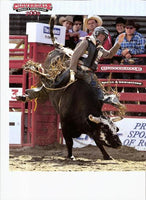 WHAT DOES 23+ MEAN?
The name 23+ is reference back to my rodeo past. Traditionally, bull riding is judged by two judges. Each judge marks the rider 1-25 on how well he rides and the bull 1-25 on how well he bucks, for a total out of 100points. Any score over 90 is considered to be an excellent ride. If you were to score 23 on a 23 point bull you would be 92 points. The effort that it takes to reach that mark of excellence in bull riding is the same effort I put in my leatherwork, striving to achieve that same level of excellence in every product or service I produce.